2 septembre 2021
/
Default
Effigear at Eurobike 2021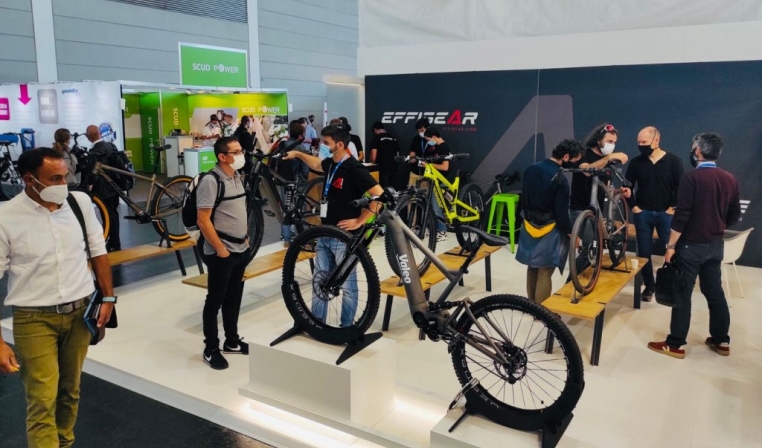 Eurobike 2021
The Effigear team was present at the EUROBIKE Show Friedrichshafen, the world's leading bicycle trade fair.
Meeting and discussions with professionals and journalists about our new bicycle gearbox and the Smart e-Bike System developed with Valeo, which combines electric motor and gearbox.
"It's a real pleasure to be at a trade show and to be able to meet our customers and future customers again" says Vincent LECORNU, DG in charge of sales, "atoday, professionals are very attentive to our technology because by replacing the derailleur with a gearbox, we are giving them the possibility of revolutionising the practice of their own customers whether they are travelling by bike for pleasure, to go to work or even to deliver goods. "
Discover bike gearboxes and their benefits