1 octobre 2021
/
Default
Pinkbike.com has tested the future of e-MTB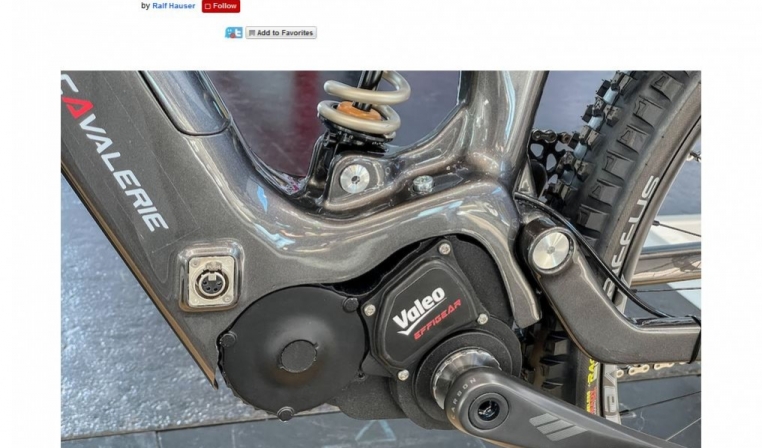 We're talking about
"Power is transmitted smoothly but efficiently and gear changes are smooth, fast and crisp, even under full load." It was during his visit to the EFFIGEAR stand that Ralf Hauser, journalist at the Canadian magazine Pinkbike, (more than 500,000 subscribers on Youtube and Facebook!) was able to test and appreciate the Smart e-Bike System. The system, which combines a 48V Valeo electric motor and an EFFIGEAR gearbox, offers the unprecedented possibility of providing a 100% automatic gearshift mode.
.
Ralf Hauser is still waiting for "a test under real mountain bike riding conditions" to judge the system, but in his words, "it's kind of fun to consider this possibility."
The concept bike presented at the EUROBIKE Show is an example of the integration of the Effigear-Valeo system on a mountain bike, but it can be applied to all types of bikes and uses: urban bikes, gravel bikes, cargo bikes, quadricycles etc.
Read the article (free access)
L'E-MTB concept by Cavalerie Bikes cité dans l'article