13 juillet 2021
/
Default
The Smart e-Bike System at the Elysée Palace!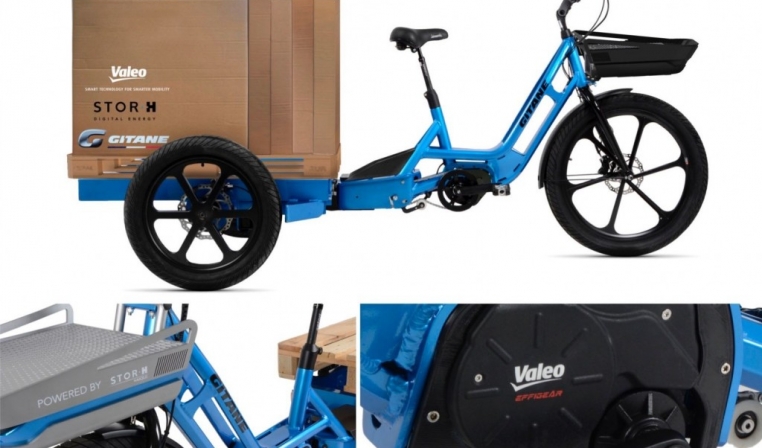 The Smart e-bike system developed by EFFIGEAR and Valeo was present at the Élysée Palace on Sunday 4 July as part of the "Great Exhibition of Made in France 2021"!
This system, which combines a 48V electric motor and an auto-adaptive gearbox, powers the Kholos, a hydrogen-powered electric tricycle developed by CYCLEUROPE INDUSTRIES SAS , Valeo and STOR-H.
It revolutionises deliveries in city centres thanks to the combination of its innovative technologies:
- electric motor + gearbox that allow it to climb a 14% hill, with a 150 kg load effortlessly
- innovative pendulum chassis that offers comfort and ergonomics at low speeds, while ensuring optimal safety at moderate and high speeds.
- STOR-H cartridges that store hydrogen to power a fuel cell, replacing a conventional battery. These cartridges are removable, refillable more than 5000 times and interchangeable with a click.
More on the Smart e-Bike System and its applications
Photography credits: CYCLEUROPE INDUSTRIES SAS - Valeo - STOR-