3 septembre 2021
/
Default
An electric MTB with a 100% automatic transmission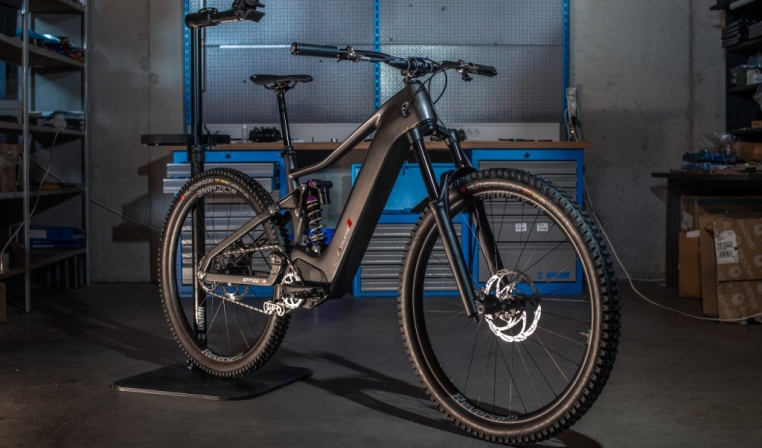 Enduro E-bike concept by Cavalerie Bikes
At the EUROBIKE Show Friedrichshafen, EFFIGEAR presented for the first time a mountain bike equipped with the Smart e-Bike Sytem. This bike concept was based on a Cavalerie frame, all-suspended.
The bike was developed by EFFIGEAR in collaboration with the European Commission.
Developed in partnership with Valeo, this system combines a 48V electric motor with a gearbox. It has been integrated here into a frame designed for mountain bike use.
The system has been developed in partnership with Valeo.
"This concept bike is an example of the integration of the Smart e-Bike system that we offer to mountain bike professionals and in particular to manufacturers of frames for enduro use," explains David Rouméas, EFFIGEAR's DG in charge of technology, "as you can see, the motor-box block is compact and fits perfectly into a mountain bike frame."
And on the driving side, the system offers a unique experience in the world: in automatic mode, the auto-adaptive gearbox shifts gears by itself and adapts to pedalling and terrain conditions. The rider only has to worry about one thing, the most important thing: his trajectory. This concept bike is presented on a Cavalerie frame, EFFIGEAR's bike brand, specialized in the mountain bike world.
More info on the Smart e-Bike System and its various applications (cargo bike, gravel, mountain bike...)