The advantages of an EFFIGEAR gearbox on your bike
1. To find the pleasure of cycling
2. To do less maintenance on your bike
3. To be able to shift through the gears at any given moment
4. To take advantage of a better weight distribution
5. Realize significant savings
Why mount an EFFIGEAR gearbox to your bike ?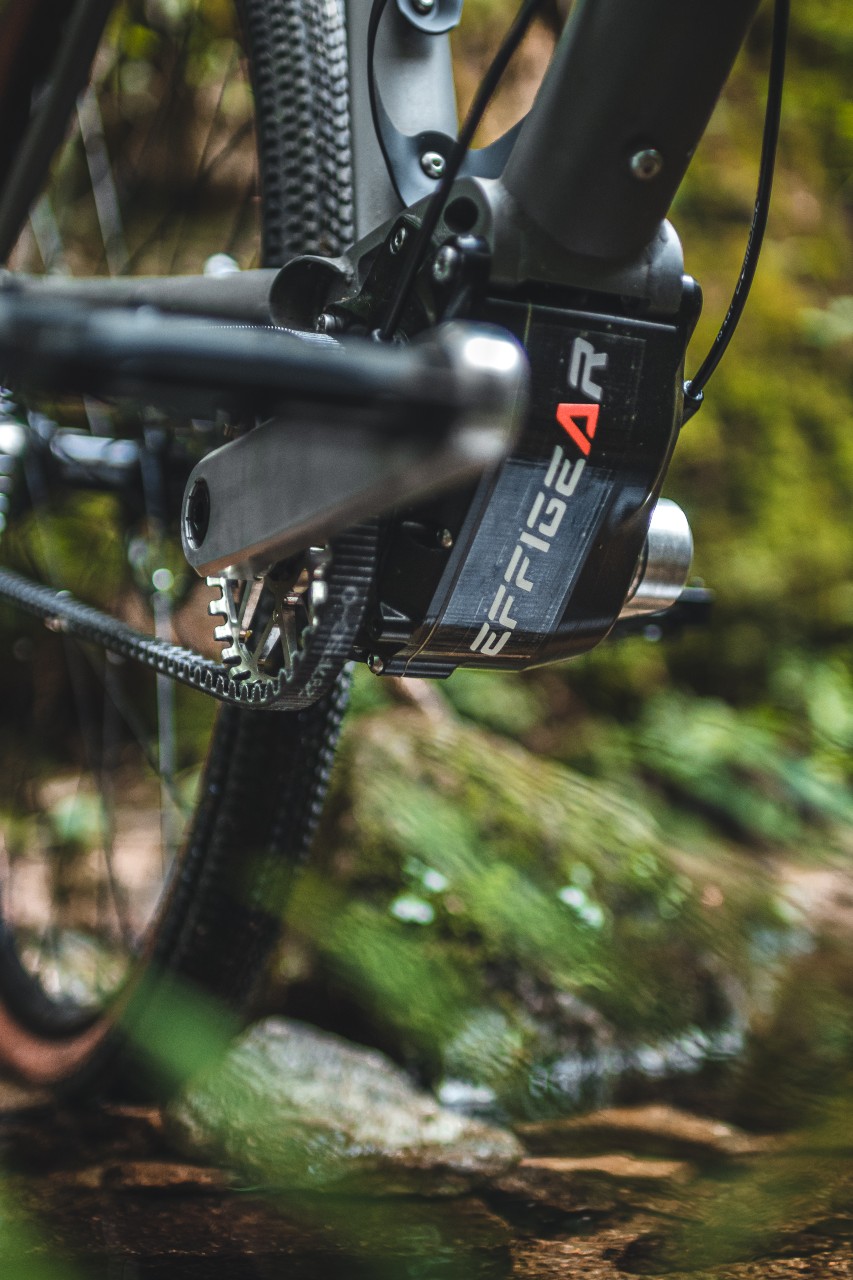 1. With an EFFIGEAR gearbox,
all elements of the transmission are protected by a housing
. A less fragile and more resistant belt replaces the traditional chain. No 
longer need to worry about rocks damaging your derailleur or breaking your chain.
2. Servicing your bike is good, but
riding it is better !
The EFFIGEAR gearbox requires 
a simple oil change every year. Forget regularly changing your chain, fine tuning 
your derailleur, or the tedious cleaning after an especially muddy ride. A simple spray 
down and it's good to go.
3. The EFFIGEAR gearbox allows
shifting at any moment !
Of course, while pedaling, 
but also while freewheeling, during a steep climb, or even when stopped! The 
possibility of skipping 5 to 6 gears also exists.
4. The EFFIGEAR gearbox is fitted in the center of the frame.
The bike is more balanced and acts more "sanely"
. By reducing non suspended mass, rear suspension 
efficiency is greatly increased allowing for more grip in twisting turns or over bumpy 
roots.
5. Using a quality gearbox like our Mimic, compared to a conventional transmission,
costs 6 to 7 times less in maintenance over 5 years

For more technical information
The technology available to the rider
EFFIGEAR was created from a major innovation in the world of bicycles : the gearbox.
But for the founders, technological innovation has no use if it does not bring a new experience to the user.
To take the handlebars of a bike with an EFFIGEAR gearbox, is to solely focus on the enjoyment of riding.
It means being able to change gear even in the middle of a difficulty or a technical passage.
It is also enjoying of a more balanced bike since the gearbox is installed in the center: the rear suspension gains efficiency and the rear wheel stays glued to the floor.
Enjoyment, nothing but enjoyment !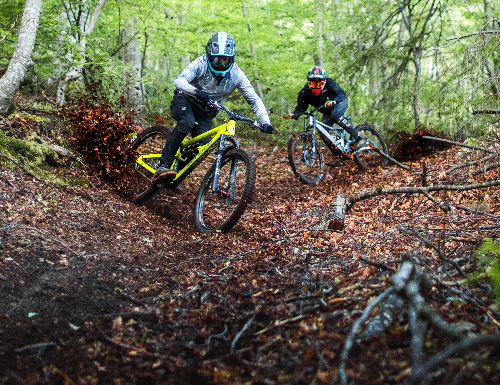 Improvements continue to benefit all clients
At EFFIGEAR we have strong values. Among these, there is the willingness to improve longevity, in both the products and client relationships.
Cela passe par continuous improvement of our products, as can be seen in the multiple evolutions of the gearbox.
This improvement always begins on the same initial base so that the most recent versions can be adapted to the most ancient ones.
Concretely, any client has the possibility to, at any moment, upgrade his gearbox with the most recent version without having to change anything on the bike.
Stop changing your equipment, make it evolve.